Kitchen Scrub Brush
Scrub, Scrub and Scrub some more with a kitchen scrub brush!
Scrub extra hard with your kitchen scrub brush to ensure all of the dirt, mold, mildew and grime are removed from your apartment / house. Using a kitchen scrub brush, especially one with a soft, cushioned grip, can make all the difference in how clean your dwelling becomes. The key to scrubbing hard is having a kitchen scrub brush that conforms to your hand and really lets you dig the bristles into the cleaning areas. You will want to move your kitchen scrub brush back and forth at a steady pace to ensure the area is truly worked over well and at times increase / decrease the pressure of your kitchen scrub brush on the area. Having a clean apartment / house takes a lot of work, so make sure you always have a kitchen scrub brush in your home, so you can be ready to battle the elements on daily basis.
Friday, January 11, 2019
Past cleaning tips
Search cleaning tips by cleaning tool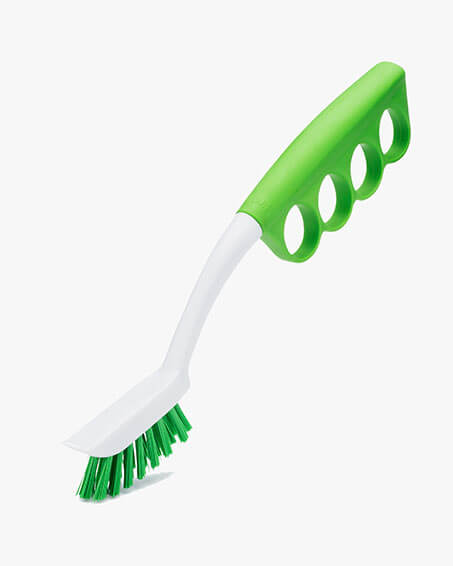 Tile And Grout Brush
(Pack of 3)
$14.97
Experience maximum scrubbing power with the only tile & grout brush featuring a unique cushioned grip.
Soft, cushioned rubber grip
Built-in scraper for tough cleaning jobs
Durable ABS plastic frame
Support for people with arthritis / carpal tunnel
Cleans grout around floor tiles, sink fixtures, shower tracks and more
''
WE WANTED OUR GRIP TO FEEL LIKE AN EXTENSION OF YOUR HAND
''