The Dallas Defender
$29.95
A Brolly grip, double vented 50" canopy for the wind, strong fiberglass frame, and compact 34" folded up.

Free U.S. Shipping on Promotional Orders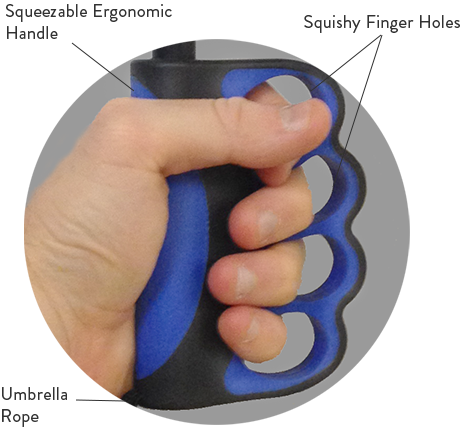 GRIP ENGINEERING
Years of research and testing went into creating the Brolly grip. It started with four finger holes and evolved into a handle that offers the most comfortable and secure rain umbrella holding experience. And, it makes the Brolly, the only rain umbrella that lets you text / email in the rain.
''
WE WANTED OUR GRIP TO FEEL LIKE AN EXTENSION OF YOUR HAND
''