The Golf Umbrella
$29.95
A Brolly grip, strong 50" canopy for the wind, durable fiberglass frame, and compact 34" folded up.

Free U.S. Shipping on orders over $25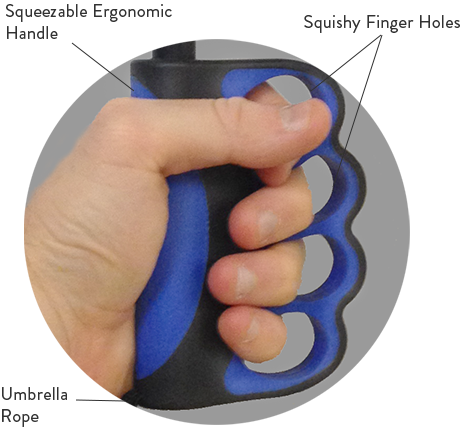 GRIP ENGINEERING
Years of research and testing went into creating the Brolly grip. It started with four finger holes and evolved into a handle that offers the most comfortable and secure rain umbrella holding experience. And, it makes the Brolly, the only rain umbrella that lets you text / email in the rain.
''
WE WANTED OUR GRIP TO FEEL LIKE AN EXTENSION OF YOUR HAND
''